2019.04.23 Last update
Editor-in-Chief Takashima
[Exclusive Interview] Listening to UBAI Senior Advisors What are the issues and solutions in the virtual currency and blockchain industry?
The cryptocurrency market was down in 2018. At the company level, the industry is accelerating, but it also highlights the immaturity of the cryptocurrency market. This time, we succeeded in an exclusive interview with Takeshi Ito, senior advisor at UBAI, a virtual currency and blockchain education business. It is a must-see content to see the future of the virtual currency market!
✓Read in one minute! Editor's recommended exchange corner ♪
Leading in the financial industryMonexAnd was rebornNewborn coin check"!
The number of app downloads in JapanSo it's the most used exchange now! ?
As the saying goes, "It rains and hardens,"The security has become very strong due to the hacking incident, and in fact, the exchange that the editor-in-chief trusts most nowWhat is it?
Free registration and transactionSo firstOfficial WebsitePlease check the details with ↓↓
✓ If you are interested in virtual currency, try using it because it is highly recommended!
After a sharp surge in 2017, the market has fallen in 2018 and the cryptocurrency market has been sluggish for some time.
In 2019, the first quarter (January to March) began to see the rise of multiple altcoins, and from April April the trend of Bitcoin began to increase, and finally the entire cryptocurrency market It's as if we're starting to show signs of demodulation.
Meanwhile, the blockchain industry, which is the foundation technology of cryptocurrency, is still growing rapidly, and companies in various industries are conducting research, development, and demonstration experiments to introduce this new technology.
At the same time, the cryptocurrency and blockchain industry, which is still in its infancy, isLack of human resources with business side knowledgeAndLack of educational institutions to develop such human resourcesIs a major problem.
Editor-in-Chief Takashima
Therefore, this time, we introduce the virtual currency and blockchain education and human resources servicesUBAIis. Today, we were able to talk with experienced instructors who are at the forefront of the industry and Mr. Takeshi Ito, senior advisor of UBAI, which provides rich content!
Click here for UBAI's blockchain and investment learning contents
The story of Mr. Ito, who is at the forefront of the cryptocurrency and blockchain industry, is a must-see for understanding what the future cryptocurrency market will be like!
Mr. Takeshi Ito, Senior Advisor at UBAI
This time, I interviewed Takeshi Ito, senior advisor for UBAI (The University of Blockchain and Investing).
Editor-in-Chief Takashima
Mr. Ito:
Thank you.
Editor-in-Chief Takashima
May I ask you about Mr. Ito's first touch on cryptocurrencies?
Mr. Ito:
I first came into contact with cryptocurrencies in 2017, when the so-called cryptocurrency boom began.
He studied finance and accounting at New York University and worked at a foreign investment bank, so he was familiar with investment. And there is the excitement of the virtual currency market in 2017,"What's going on now?"When.
I have read a number of books about blockchain, which is the basic technology of virtual currency, and have participated in many blockchain-related conferences.
And this isIt's going to be hardIt is the beginning to recognize.
Editor-in-Chief Takashima
Certainly, the excitement at that time was amazing.
Did you have any idea how to make virtual currency a business from there?
Mr. Ito:
First of all, I was involved in so-called due diligence (asset appraisal) and asset management at a foreign investment bank, so I thought I could use the finance knowledge, skills and experience I gained in this industry.
Furthermore, contrary to the speed of growth of the blockchain and cryptocurrency industries,Shortage of human resources, the latest issue in the industryI wanted to do the human resource development, education, and the production of human resources to fill this area.
Regarding the education and human resources business, I have been involved in the education and human resources business of medical systems (nurses, caregivers, pharmacists, etc.), so I understand the general flow.
There are many talent agencies, but rather what the current talent consultants are doing now is merely an explanation of working conditions to job seekers.There is a mismatch between job seekers and recruitersI always felt a strong question.
For example, one job of a nurse is the skills, knowledge, and experience required for working in an acute care hospital, a nursing home, aged care facilities such as the elderly, nursing home, and day care, as well as at home and at a laboratory. Completely different, but everywhereExplanation of information provision and career path etc. is not enough with current human resources serviceI felt that
Creating a service that can solve this problem is what I am currently doing in the human resources business.
Editor-in-Chief Takashima
Certainly, the skills required for a nurse who cares for the elderly in the community and for consulting an emergency patient in a large hospital are completely different.
Mr. Ito:
That's right. Honesty, salary, number of rests, bonus amount, other benefits, etc. are contents explained by the recruiting personnel affairs.A service that captures what each job seeker really wants to do and makes the right proposalI think we need to do this well.
Where do job seekers feel worth doing in their work, personally, and what kind of self do they want to be in the future? And so on. In order to correctly understand and make proposals, the human resources company must know the details of the industry and the work of the company to which the company is referred.
For example, a nurse who has five years of experience in brain surgery can learn about patients with cerebral infarction. In terms of correct responses and actions,Develop a consultant who can talk to job seekers about the job contents of the field and subsequent career path, and provide a solid serviceI think we should provide.
We are planning to build this education and human resources service by applying blockchain technology.
Three big challenges in the blockchain industry
Editor-in-Chief Takashima
Many people say that the current blockchain industry is generally short on manpower.
I think there are many other issues, but what do you think of the current issues in the blockchain industry?
Mr. Ito:
Well, first of all, the overwhelming shortage of industry leaders is a big problem. With the current growth speed of the industry and the demand for human resources,Blockchain industry professionals clearly lack supplyHas become.
AndBlockchain today, the biggest problem in the cryptocurrency industryIt is,
Zubari is still in our societyUse cases that have actual rolesI think that there is no.
In the cryptocurrency market trend, the market did not react even if positive fundamental factors were announced from around the end of 2018.
I'm tired of hearing that this project is going to be XX. Is the product actually developed and does it really work? Is it useful? The whole market, not trusting until you see,Entering the phase of seeking the actual use case from the cryptocurrency industryIt seems to be the body.
Until now, the purpose of investment and speculation was merely to list and buy and sell on virtual currency exchanges, but how do they actually work and how can they be useful? I think that interest has shifted.
And for today's cryptocurrencies to have actual use cases, and for the market to develop soundly in the futureThere are three major hurdles to overcomeI think there is
The first is the problem of scalability (processing capacity).
There are already over XNUMX restaurants, bars, restaurants, and other commercial facilities in Japan alone that allow bitcoin payment, but first of all, almost nobody uses bit payment. .
One of the major reasons for this is thatSimply, Bitcoin has a slow transaction speed, waiting at least 5 to 10 minutes to complete payment, it takes too longIt is from.
Bitcoin's transaction speed is said to be about 1 times per second.
On the other hand, it is said that the transaction speed of credit cards such as visas and master cards that we use can be about 1 to XNUMX times per second.
If you pay with Creca or cash, nobody likes to pay in bits for a few seconds, then wait XNUMX to XNUMX minutes and settle in Bitcoin. Simply inconvenient.
ButOn the other hand, the problem of scalability (processing capacity) is already being developed for cryptocurrencies that can be processed at a speed equal to or faster than Creca. And from now on, such currencies will appear more and more in our society. This is not a story decades ago, but probablyI think this scalability problem will be resolved in the coming years.
If you compare it with the so-called Internet, you are still in the age of dial-up connection. This changed to ADSL and optical communication, and everyone began to use the Internet at a stretch after the communication speed increased (net penetration rate was still 99% in the 2005s, but after the spread of ADSL in 70, Rose to XNUMX%.) The same is about to happen in the cryptocurrency industry.
Editor-in-Chief Takashima
After all, the scalability problem is a big issue. In particular, Bitcoin has split several times because of that.
Mr. Ito:
Yes, that's right.
And the second hurdle is the cost issue. For example, there is a certain cost to convert cryptocurrency into legal currency and cash it. This fee is still high.
I think there is room for a little better remittance fees. However, this problem is already intensifying competition between cryptocurrency exchanges, so I think the cost problem will be resolved in the next one or two years.
Editor-in-Chief Takashima
Is it 1-2 years? It feels right away.
Mr. Ito:
AndThe third problem is the high volatility (price fluctuation range).
Financial products already in mature markets, such as stocks,Stock prices move to some extent in relation to corporate performance and the real economySo it's easy to build logic on investment decisions, but cryptocurrencies are different.
The market is still in its infancy and often moves irregularly. In addition, the price fluctuation range of bitcoin and other products is still large because selling large-volume holders causes a sharp fall. According to the data, addresses that have 4,500 BTC or more (XNUMX million yen or more)0.07%But the bitcoin supplyAbout XNUMX%Account.
Quote: Bitinfochart  https://bitinfocharts.com/top-100-richest-bitcoin-addresses.html
例えば以前話題になった大口のBTCアドレス(1933phfhK3ZgFQNLGSDXvqCn32k2buXY8a)は、11万1,000BTC(当時で約2,200億円)を保有しており、それまで全く取引の動きがなかったのに突如2018年の8月に複数の大手取引所で大量のBTCを売却してBTC価格を15%以上一気に下落させました。
In addition, the price of altcoin is strongly linked to the price of bitcoin, so that when the United States sneezes, it is said that Japan catches a cold,Bitcoin's poor health greatly affects altcoin.
Because such large shares have a large share, cryptocurrencies have the problem of greater volatility than ordinary financial assets,
As for this problem, as the legislation further progresses in the future and the price range of daily trading can be limited, products with use cases are released more and more in the world, and as the entire cryptocurrency and blockchain market rises,
More individual investors will enter the market,Eventually, the volatility of individual currencies will gradually ease.
Editor-in-Chief Takashima
There is plenty of room for further development in cryptocurrencies, but the challenges still remain.
Two big challenges in investment education and blockchain business
Editor-in-Chief Takashima
What do you think is the root cause of the three issues of virtual currency?
Mr. Ito:
The blockchain itself, which is also the basic technology of virtual currency, is still in the process of being developed and is in the Infant Stage (childhood, dawn). And proper functionality,Use cases with roles that have not yet taken root in societyI think that is all.
Meanwhile, according to a Gartner study, the blockchain market will exceed the global automotive industry market of 2030 trillion yen by XNUMX,Growing into a XNUMX trillion yen marketIt is said that.
So I think there is still a great opportunity for Japan in this field.
In Japan, the number of workers is steadily decreasing due to the declining birthrate and aging population. And to maintain the current social security system, the burden of social security expenditures, such as taxes and insurance premiums, on younger generations will be increasingly raised, so that the disposable income per capita will be steadily reduced. . In other words, the young generation, in particular, has less money to use.
In such social structure and environmental change, it is most important that which industry supports the country's economy and grows it as a pillar is more important than current monetary easing and tax policy. I have high expectations for this technology.I want to grow into an industry that will be a major pillar supporting the Japanese economy.
Therefore, I want to develop, educate, and provide human resources who can play an active role in this blockchain field through education and human resources business.
Human resources shortage and recruitment status in the blockchain industry
Editor-in-Chief Takashima
From the perspective of recruiting blockchain-related personnel, could you delve a bit deeper and tell us about the specific issues and issues, and your current recruitment status?
Mr. Ito:
Yes, it is currently a problem not only in Japan but also globally,Overwhelming shortage of blockchain engineers and business-skilled human resourcesdoing.
For blockchain engineers, the recruitment demand for human resources completely exceeds the supply. By the effective job opening ratio of Japanese blockchain engineers4 to 5 times,16 times overseasAnd now it is jumping.
At the moment, the recruiting side is currently unable to directly hire engineers who can write blockchain code, so the mainstream is to hire engineers who use the basic language of the web and apply the code first, and then educate in-house.
In response to this strong demand for recruitment, salaries paid to blockchain-related personnel are increasing year by year. A survey by Hired, a leading U.S. talent company, found that blockchain engineersThe average salary is 158,469 yen (about 1,743 million yen)It is jumping up and there is a width in Japan,500 10,000 yen to 2,000 10,000 yenAnd the number of favorable deals is increasing year by year. While data scientists and AI-related engineers are currently attracting attention as a favorable treatment, the blockchain industry is also one of the hottest industries.
Are the languages ​​actually used as blockchain engineers C ++, Java Script, Java, Solidity, Python, Rust, Scala, etc.?
And those who are employed
XNUMX) Those who are studying computer science at university
XNUMX) Those who are currently gaining practical experience as engineers
3) Those who have studied coding at school for XNUMX months to XNUMX months
Etc.
If you haven't worked as an engineer at all, learn HTML, CSS and Java Script first, then blockchain school,Crypto Zonbies(It is a site where you can learn the basics of Ethereum's Solidity and smart contracts by solving game problems while raising zombies. It is good to learn on websites such as free. Also, Japan's largest meetup for Ethereum developers "Hi EthI think that is useful for collecting information.
And a wide range of companiesFirst of all, cryptocurrency exchanges such as BitFlyer, Binance, etc., Web and media systems such as Line, Gunosy, Mercari, CyberAgent, IT systems such as IBM, Rakuten, GMO Internet, financial systems such as Mizuho Bank, SBI Holdings, etc. There are consulting services such as Emurgo and consensus base, game services such as Game With, human resources services such as Enworld Japan and carrier carver, as well as medical services, real estate, manufacturing logistics, automobiles, ICO operators, and other administrative services.
The most common hires are software engineers, analysts, product managers, front-end engineers, and technology architects. (reference Bitcoin Market Journal)
Especially high salaryWhat could be expected of a large ICO project that raised a large amount of funding, or a contract automation project for a major company? There are many other occupations where you can gain experience, such as Dapps development or developing your own blockchain at a bank. And the largest number of projects as a whole is jobs on the virtual currency exchange.
Also, it is better to know when working as a blockchain engineer that Ether type ICO projects and Dapps type companies have knowledge of Ethereum Solidity, smart contracts, etc. , Wallet design, development, security building, etc.
For security, seeBlockchain security boot camp, So if you want to work on an exchange, you can study here.
In order to develop and produce such a globally lacking blockchain-related human resource, since around 2018 last yearHarvard University,Stanford University,New York UniversityOf the world's top XNUMX universities, XNUMX% have already started blockchain related courses.
So now,Learning about cryptocurrencies and blockchain is a great opportunity to turn yourself into a more marketable personis. Also, compared to other technologies, blockchain is a relatively new technology, so it has no players for 10 years.Areas where people in their XNUMXs and XNUMXs can easily take responsible positionsI think it 's.
Of course, demand for projects is a rapidly changing industry, so I think trends will always change, but there is no doubt that recruitment demand will continue to be strong for blockchain-related jobs for a while. And I think that you can expect great salary improvement and good treatment in the future. If you are interested in the blockchain industry, please feel free to contact Ito of UBAI.
Editor-in-Chief Takashima
Indeed, the skills of blockchain engineers are in strong demand that any company wants to adopt now. Now is your chance!
Investment education issues of low financial literacy
Editor-in-Chief Takashima
You mentioned that there is a problem with the literacy and thinking of Japanese investment.
Mr. Ito:

Yes, JapaneseBelieve "investment" = "gambling"I feel so many people have. I think that there are too many people who save the surplus cash for the time being and save it for the time being.
Naturally, "investment" is not "gambling". It is impossible for me to increase money by "gambling". This is because gambling simply outweighs logic in making investment decisions. But the investment is different.A world where results always come when you get the right information, acquire knowledge and know-how.
At the end of 1989, when the Nikkei Stock Average reached the 3 yen level, it was possible to manage assets with a reasonable interest rate of about 9% even if it was deposited on a regular basis. But as of 2019 the situation is completely different.In the zero interest rate era, depositing money in a bank does not increase money.
There are a variety of investment products, including stocks, bonds, foreign exchange, futures, real estate, and cryptocurrencies, each with different risks and returns. You can earn about XNUMX% interest simply by transferring to government bonds.
With government bonds in emerging Asian countries, you can earn about XNUMX% to XNUMX%. If you expect a big capital gain,I recommend investing in stocks and cryptocurrencies.
Naturally, the act of buying these products without knowing any information and guessing is the same as gambling, but if you get the right information and make the right investment decisions, there will always be consequences. I think Japanese people need to first understand that "investment" is not "gambling".
Editor-in-Chief Takashima
Certainly, many Japanese think "investment" = "gambling".
Mr. Ito:
Yes, in fact, this idea is a national policy of Japan since the Meiji era,Deposit and save all cash in a bank, savings is a virtueBecause Japanese people are all brainwashed.
Furthermore, the idea of ​​"borrow a mortgage from a bank and buy a house" is also a national policy from the Meiji era. This was a policy in which the Japanese people were still poor, collecting money from the people to the banks, lending interest to the companies, the banks earning interest, and trying to make the banks more and more, and as a result, the economic power of the country efficiently It is a measure to make it stronger.Home loans are also banks, national policies to strengthen the country's economy.
Such an old way of thinking, which was regarded as a national policy and virtue in the Meiji era, is now the world's third-largest economic power and is completely unsuitable for Japan, which is about to end Heisei. This national policy is basically a policy to make banks and nations profitable, not to wealthy individuals.
All the Japanese misunderstand it. Of course, that was the right strategy at the time. I believe that this has led to the post-war income doubling plan and Japan's high economic growth.
ButThis does not make an individual rich.
In Japan, society and economy are basically driven by a system that says, "Let's become middle-class. It is Japanese management that the money made by the company is not returned to employees by salary, but is retained in the retained earnings of the company's capital division. This is different from the idea that those who do their best in Europe and the United States get a corresponding return.
First of all, if you spend money and time in line with a lottery that never wins, you should get the right information and buy a virtual currency for 3 yen or 5 yen. I think it's a shortcut that will increase your assets.More realistically, what are the options to increase money? I think it's better to think seriously. The virtue of the Meiji era, "Saving is good" is neither virtue of the present era.
UBAI's strengths in solving industry challenges
Editor-in-Chief Takashima
What kind of solution does UBAI have in place to address the social issues of increasing literacy for Japanese investment and lack of human resources in the blockchain industry?
Mr. Ito:
Yes, UBAI offers a wide range of courses for those who want to develop and provide talent who can play an active role in the blockchain industry, and increase their own money.
Appropriate matching through broad human resource development
Mr. Ito:

First of all blockchainEngineersFrom the course to learn blockchain coding such as Solidity, which is an Ethereum language, and to train engineers,
Business sideIt covers a wide range of fields, including courses for developing human resources (marketers, promoters, legal, community managers, sales, operation support, project management, market making, and other specialized fields).
Editor-in-Chief Takashima
It's really wide!You can learn specialized in each technology specialty, and even beginners of cryptocurrencies can learn the basics of blockchainIt is that!
Mr. Ito:
Yes, that's right. For individuals,
Those who want to learn cryptocurrency investment correctly
Those who wish to find a job or change jobs in the blockchain industry
Entrepreneurs who want to launch their own blockchain-related business, ICO project, etc.
We have prepared courses in such places,We also provide corporate services. We are also offering services to those who are considering employee education programs for corporations, colleges and vocational schools, etc. who want to open courses on blockchain and cryptocurrency and want to teach students.
There are various students, such as housewives, students, and working people.
Editor-in-Chief Takashima
You also provide content to educational institutions and train companies.
Mr. Ito:
We have prepared a wide range of courses that respond to various needs, so it is possible to introduce hiring companies to people with various backgrounds, and as a result,It also leads to correct matching between recruiters and job seekers.
Editor-in-Chief Takashima
It's not just about training and supplying blockchain engineers. As far as I know, UBAI is the only company that trains human resources who can play an active role in the blockchain and cryptocurrency industries.
Learning content of virtual currency trading taught by investment professionals
Editor-in-Chief Takashima
What about improving literacy for Japanese investment?
Mr. Ito:
Regarding investment information on cryptocurrencies, there is really a lot of information going on the streets. And among those invested in virtual currency, you often see on Youtube and linesPeople who believe in information such as "Cryptocurrency explosion information!" Or "〇〇 times confirmed! Cryptocurrency investment information!"I think there are many people.
UBAI is a global company called Platinum Listing, which has already achieved many achievements in this cryptocurrency and blockchain industry,There are professionals in each field that are active at the forefront of the industry.
Specifically, at UBAI, for example, a course called "Cryptocurrency Investment Report" is prepared,
Even if you have little knowledge of cryptocurrencies and blockchains, blockchain experts and investment experts will be"If you buy it right now, I recommend this!"We survey and analyze the contents and publish the contents in a report.
If you read this, what brands are professionals actually buying? You can know.
In addition, the report includesAlso clearly explain "what to buy and when to sell"It is done.
It is especially recommended for those who want to increase their money by investing in virtual currency. In fact, the most popular courses are this investment report and the basic course.
This investment report will introduce one stock each month,A total of 1 issues in one year, you can know the experts selected by the experts that are expected to increase in value from now on.
As you read through this report, professionals will be able to learn more about investment points and points to keep in mind.
By the end of reading 1 reports a year, it's naturally designed to increase your investment literacy.
And basic courses, intermediate courses, etc.
He explains how to distinguish good ICO from bad ICO with actual examples, teaches how to break through SCAM projects, and teaches more practical content that directly leads to investment decisions.
In the short-term course, we will also offer a class on virtual currency trading.
There is an engineer training school,Few blockchain schools in the country offer courses that teach firmly to such investmentsI think.
This is where the strengths of the bank compared to other banks, and work as a differentiator.
Editor-in-Chief Takashima
Especially in the cryptocurrency industry, the information merchandise system makes money by distributing valuable amateur information to vulnerable information targets for the elderly, housewives, and students. It is very valuable to get information from professionals and professionals who have been active in the virtual currency industry.
Mr. Ito:
Yes, if you want to make money with your investment, getting the right information from the right place is essential.
Editor-in-Chief Takashima
If you can get such clear information, you can feel safe even for beginners.Especially in Japan, it is difficult for a long-time trader to collect genuine information on their own.is not it.
Mr. Ito:
Well, there are two types of information related to investment, in particular, information that is released to the general media and content that is first shared only by people inside the industry.
One of the strengths of UBAI is that there is always a connection within the industry where you can stay in touch with the latest information. In particular, the primary information about cryptocurrencies is always from English-speaking countries. Many UBAI members, including myself, are very fluent in English, so I think it's a great attraction to always be able to obtain primary English information in real time.In the Japanese media, the transmission of information is inevitably delayed from one day to one weekI from.
At UBAI, UniconTV is constantly updating the latest information in the virtual currency and blockchain industries.
Editor-in-Chief Takashima
So that's it. After all, you are putting a lot of effort into collecting information.Get real-time updates on English-speaking countriesIt's pretty attractive to people who invest in cryptocurrencies.
Mr. Ito:
Well, getting the right information in real time is one of UBAI's strengths.
Click here for UBAI's investment learning program
What is the major difference from other blockchain schools
Editor-in-Chief Takashima
How is UBAI differentiated from other cryptocurrency and blockchain education services?
Schools that teach other blockchains mainlyEngineer training school originally started blockchain course with motherI think that there are many places.
On the other hand, UBAI's strength lies in the fact that the parent company is Platinum Listing Company, which is actually a blockchain-related company with a large global track record.
The parent company, Platinum, has heavy trading with cryptocurrency exchanges all over the world, and boasts the industry's top track record in ICO, STO, IEO, and market making.
UBAI is like thisPractitioners can immediately output the knowledge, skills, experience, etc. cultivated in the business world of blockchain and cryptocurrency industryI think the point is big.
From the most requested request to tell us about cryptocurrency investment,Can provide you with practical knowledge and skills that will directly help you with the work you need to work for a blockchain companyIn addition, the ability to interact with business practitioners in the industry is UBAI's unique management resource, and I think this is the greatest attraction to work as a competitive advantage.
And at UBAI
The price is considerably more affordable than other schools. Other blockchain schools usually cost around 1 yen to 20 yen per course,UBAI has a low price of 49900 yen for basic course and 79900 yen for intermediate course.
■If you apply from this article, we have further discounted.
Editor-in-Chief Takashima
It is attractive that the company that has a global track record and has a proven track record is the parent company, and that there are professionals in each field of the industry!
Where UBAI aims
Editor-in-Chief Takashima
What kind of human resources do you have for your students?
Mr. Ito:
Yes, this includes my personal feelings,
The cryptocurrency and blockchain industries are still new anyway, and if you take action yourself you will find as many opportunities as you can. By all means, the experts in this field have grown up in Japan alone,We want to develop it as a key technology that will support Japan's future and take a leading position in the worldThere is a thought.
Japan was still in the midst of the bubble period, and in 7, as many as seven of the top ten companies in the world's market capitalization rankings were Japanese companies. Unfortunately, as of February 2019, unfortunately, no Japanese company is among the top 2 companies by market capitalization. The top 20 are dominated by American companies such as Amazon, Microsoft, Apple, Alphabet (Google) and Facebook, and Chinese companies such as Alibaba Group Holdings and Tencent Holdings. The top Japanese company is Toyota Motor, which is down to 1nd place in the world.
In this way, the competitiveness of Japanese companies has been remarkably reduced in the last 30 years.
The main reason was that Japan was far behind in responding to the newly born IT industry.
On the other hand, the blockchain and cryptocurrency industries that we are talking about this time are still very new,Now is a great opportunity because it is a field where various business opportunities will be bornis. Companies around the world are now conducting research, development, and demonstration experiments to implement blockchain in businesses, creating platforms, and targeting users.
By all means, I hope that in this field, the experts who drive the Japanese economy will grow as many as possible in Japan and play a role in the future of Japan.
Editor-in-Chief Takashima
Certainly, the blockchain business is a great opportunity at the time of the game, not too late even if we start from now! It's like that.
Mr. Ito:
What can UUBAI do with blockchain and cryptocurrencies? Learn what can be improved and what new value you can bring to your existing business infrastructure.Even beginners can easily enter the blockchain and cryptocurrency businessesI think.
From UBAI to everyone who will lead the future
Editor-in-Chief Takashima
Finally, do you have a message for the readers?
Mr. Ito:
Yes, cryptocurrencies will finally be implemented in the world, starting from 2019, with actual roles and functions.
For example,
Ripple, currently the third largest market capitalizer, will be used as the payment currency this year on over 3 million websites on the famous payment platform WooCommerce.
Facebook, a social network giant, will be making its own Facebook coin available this year on the What's up app, which has 15 billion users worldwide, and will be able to transfer money between users.
Starbucks will also be able to make bitcoin payments in the United States this year.
CEOB's Bitcoin EFT is also currently awaiting approval, and it will undoubtedly contribute to improving the liquidity of Bitcoin buying and selling, leading to a sharp rise in value. The rise in the value of bitcoin will have a large positive impact on other altcoins.
Fidelity will also launch a custody service for institutional investors from this year, and the big money of institutional investors will finally begin flowing into the virtual currency market in 2019.
The major currencies such as Ethereum and Cardano Ada, which have had investor money for a while due to the delay in development, will make significant progress in this year and restore their value in 2019.
Stellar is partnering with IBM's World Wire payment platform to enable remittances and foreign exchange transactions in 72 countries around the world this year to be faster and cheaper than existing banking systems (Swift systems).
Major US bank JP Morgan issues its own stable coin.
MUFJ, Mizuho Bank, etc. each issue their own cryptocurrencies.
Probably within the next few years, payments in our lives will be mostly QR code payments of smartphones, and we are going to use cryptocurrencies mainly.
このWhat the new technology of blockchain can bring is huge.
Where is this world headed and how will social and business infrastructure change in the future? And what new demands are born and what are going away? What do you set standards for and what makes you entertained in society?
I think it is very important to understand this now.
In such a changing external environment, systematically learning about cryptocurrencies and blockchainsA great opportunity to turn yourself into a person who matches the changing times.
How is the structure of the world, humans, technology and money linked,
How will you take a position in the coming big changes? You are in an era where you have to think.
By all means, through the course of UBAI,
Know the world of new value brought by new technology,
If you find something you can doWe hope.
UBAI Ito

Representative Director and CEO of IMG Global Co., Ltd.
New York University Graduate Foreign Securities Class I
Takeshi Ito Representative Director and CEO of IMG Global Co., Ltd. Graduated from New York University. After graduating from college, worked at a major US investment bank, mainly in the NPL and real estate securitization businesses. Currently independent, he has used his experience in financing arrangements for corporations and asset assessment (due diligence) of investment assets in the age of investment banking. Are involved in
[IMG Global Corporation Line]
■ User ID @ hzl8031m
■ Line QR code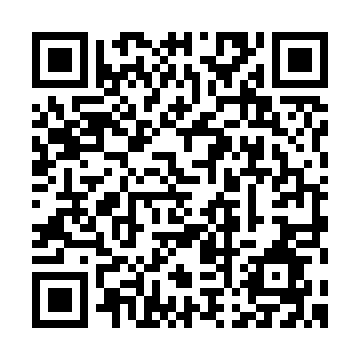 ■ Add friend button


Click here for details and application of UBAI ↓

✓ To you who read to the end ♪
Thank you for always reading Coin Girls article ♪
We will give you moreI want to know about virtual currency! I want you to have fun! I want you to earn!I hope you will continue to support me! !
By the way,Have you registered your exchange yet?Exchange registration is completed in about 3 minutes, but you have to wait about XNUMX days before it can be used.What is it?
The biggest attraction of cryptocurrencies is"Sudden soaring"is. Shouldn't we be ready to buy it right away when we say "It's time to buy now!"
First of all, boasting the number one app download in JapanCoin checkLet's register to ♪
With coin check ...
Free registration and annual fees
The largest number of currencies handled in Japan
Free transaction fees
Generous user support
Solving your worries with Coin Girls' rich articles!
So it's a hot exchange now! First of allOfficial WebsiteCheck out ♪
✓Cryptocurrency can be purchased from 1,000 yen and has the potential to be 10 to 100 times!It is completely free and can be left until soaring OKSo, there is no loss even just registering ♪
Last Updated Date: 2019/04/23
[Women's association member who wrote this article]
Editor-in-Chief Takashima
I am Takashima, the editor-in-chief of the virtual currency girls' association! We will do our best to make Japan's most fun virtual currency media, thank you!